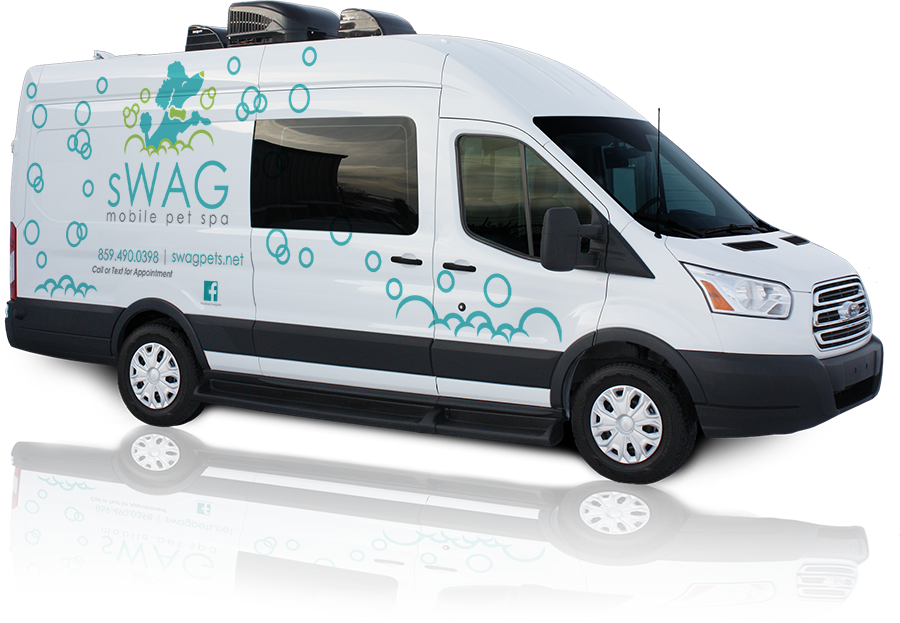 sWAG Mobile Pet Spa operates from a self contained, salon on wheels, customized to provide a complete grooming service for your pet. Warm and snug in the winter, cool and comfortable in the summer, we offer a luxury grooming service at your door, with emphasis on the health, safety, and comfort of your pet. Each appointment begins with a pet care consultation to ensure that the service your pet will receive is what you expect.
All listed prices are estimates and are subject to change due to coat condition, temperament, and difficulty of the trim.
All prices include:
Convenience fee
Pad and sanitary trims
Nail trim or grinding
Ear plucking and cleaning
Anal gland expression
Massaging aromatherapeutic bath
Cage free drying and brush out.
Full groom pricing includes all basic services and breed standard styling. Small Breeds
Bath Only: 65+
Full Groom: 75+
Medium Breeds
Bath Only: 70+
Full Groom: 85+
Large Breeds
Bath Only: 80+
Full Groom: 95+
Extra Large Breeds
Bath Only: 90+
Full Groom: 110+